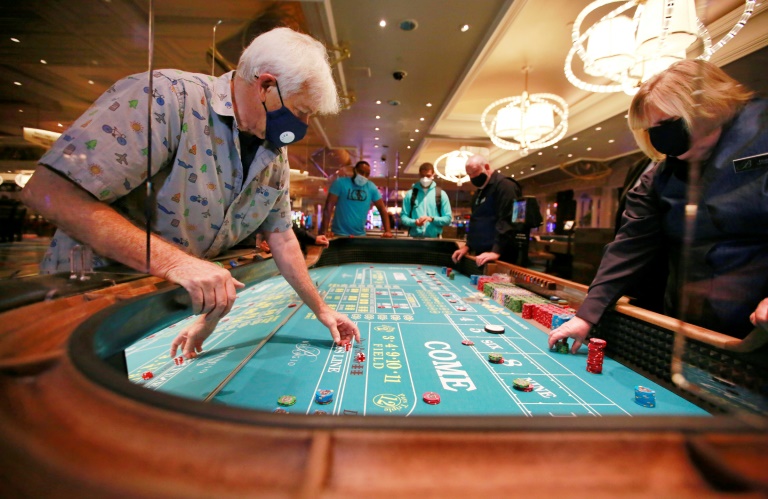 Digital revolution has been around in the casino industry for a little more than a decade but COVID-19 pandemic caused a big boom in the online casino world. The reason for this is clear: online betting gives people a good alternative to land-based casinos since they are safe entertainment option during the pandemic.
You do not need to leave your home and you do not contact anyone except your virtual croupier. Land-based casinos and gambling venues in their traditional sense have always attracted thousands of tourists from all over the world. Their history dates back to the 17th century Italy where the first official gambling venue was born for Italian gamblers.
In the 19th century casinos started to appear in many European citites and it did not last long until they spread throughout the world. As a matter of fact, the first evidence of gambling was found in Acient Greece and Rome, showing that people were always eager to try their luck and play for money.
Since the quarantine measures are easing accross the globe, land casinos hopefully regain their status of the most attractive tourist hotspots. Even as vaccines bring hope for fighting coronavirus, the upward trend in online gambling seems to continue. Online betting sites keep on flourishing in terms of fresh interest and revenue. However, there are some traditional gambling cities like Las Vegas that try to keep their status of a tourist magnet for as long as possible. And now let us show you some popular casino destinations and their fates in 2020.
Popular local casino gambling habits change 2021
Macau is a popular gambling giant famous for its great casino venues and a splendid cost-value ratio. This means that it attracts millions of gamblers every year and the city is a big competitor of Las Vegas in its game of popularity and fame. Having been a Portuguese colony for decades, Macau returned to the Chinese reign in 1999 when the government was able to regain control over the region.
However, Macau managed to reserve its own rules and regulations and this made it possible to make gambling legal. Before the pandemic, millions of people were flocking to Macau to enjoy the Eastern version of Las Vegas. The economy of the region depends mostly on casino revenue, so the coronavirus pandemic hit them hard as the gambling industry has experienced an unprecendented loss in revenue.
Being close to China, Macau had to shut its borders to prevent the spread of COVID-19. From April 2020 their borders were reopened for tourists and gamblers but it is hard to seduce foreigners with all the restrictions still in place.
Atlantic City is another gambling paradise facing hard times during the pandemic. The state of New Jersey is trying to reopen Atlantic City for gamblers and revenues but they are working on a plan to ban drinking, smoking and even eating in all gambling venues.
These drastic measures will serve as an example how the industy should both try to revive casinos and fight off COVID-19. Many casino owners have refused to reopen their venue until better times and better conditions as they are afraid that a sudden reopening in the present situation may lead to huge losses. A land-based casino where you can't smoke, nor drink alcohol, nor even eat inside sure will not attract many customers.
Monte-Carlo, Monaco is another popular casino destination among European tourists and filmmakers as well. This picturesque place offers the whole package: amazing vacation resorts with top-notch gambling opportunities. Luckily, Monaco is trying to revive the country's dynamism by boosting the economy, developing new plans on how to get tourists and players back at Monaco's establishments. Also the government is trying to introduce new measures in several key areas that will support the casino industry and develop e-commerce.
What is going to change abot betting in the long run?
After reading this article, you found out more about the casino industry surviving COVID-19 and you have a clearer picture of the future of your favourite tourist destination. Unfortunately the pandemic is still on with its 3rd wave (and who knows how many more waves are still coming), so we are sorry to say that the safest way is to stay at home and sign up for an online casino service.
This way, you can play from the comfort of your own home and enjoy the games in the safest way in this situation. And we hope better times will return soon for land-based casinos.