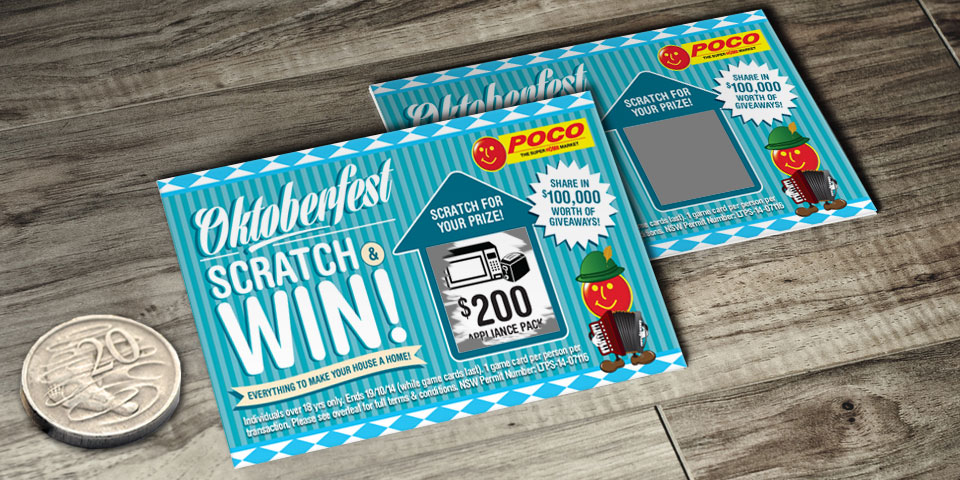 Do you know what makes scratch cards to be one of the most popular types of gambling games in the world? Well, they have many advantages that make them so exciting – they can be found in any local shop or gas station, they are pretty cheap and feature instant wins and they do not require any special kills. But their main attraction is that it has never been so easy to win a jackpot!
History and development
The first scratchcards were produced in the early 20th century. But due to a serious technical problem it was not possible to make them reliable and cheap enough – the numbers covered by layering had to be picked manually. Only in 1974 did an American gaming corporation invent a reliable computer- based random number generator that made it possible to print cards with random numbers. This invention helped to make the process more secure and a lot cheaper. Until the late 1980s the manufacturers had to use a toxic chemical covering that was not completely safe. The first-ever instant lottery scratch card was patented in the USA in 1987. From this moment scratchcards started to become more and more popular in America and all over the world.
Importance in online casino gambling
Today scratchcards are considered to be one of America's favorite gambling games. People often call them as scratchies, scratch-and-win, scratchum, scratch-off or just an instant game. You can choose between ten or thirty different types and brands in any local stores. Some of them offer smaller prizes while some are designed for jackpot hunters. The price varies from 1 USD to 5 USD, but these days more expensive scratch cards started to become fairly popular. Instant lottery fans are ready to pay 20 USD or even 50 USD for a single scratch card hoping for a big win.
Online gambling casinos also offer multiple scratchcard varieties usually in a specialty section together with such games as bingo, lotto and racing games. The online version of a lottery card looks exactly the same as regular scratch-cards and you can virtually scratch it with your cursor.
We have collected some useful tips for scratchcard players and we highlight the pros and cons of this game.
Pros:
Great choice of cards with different rules and prizes
Relatively low prices
Do not require any skills to play
Can be purchased in many places
Instant result
Most cards feature several fields
Can be played either online or in real life
Cons:
Too fast for players who love to enjoy the momentum
Mostly small prizes to win
No need to use your brain
They are just the game of chance
If it is your first time to buy a scratchcard, it is not easy to choose one from 20 or 30 types displayed. Do not chase your favourite characters you may recognize on the card. Just look at the stack of cards and figure out which are thinner to find out what card are in demand. Believe it or not but it is a general rule: the more you invest, the more you can get out of it.
Your strategy to play and win
It is worth doing some research even if you have to spend some money for it. Pick your favourite scratchcard brand and purchase a stack of those. With a set of 20-50 cards, you will be able to find out what your chances are. If you are lucky, your winnings will cover your expenses or even get some spare bucks for a gift for yourself.
It is surprising how many winners do not come to collect their prize. In fact, some of them lose their cards while others just do not know that they managed to hit the prize. In many cases the player do not uncover all the numbers properly or just messed up with the combination and do not notice that he has won. Therefore always doublecheck your lottery ticket.
How to avoid overspending
It is recommended to set a personal limit in any type of gambling game and playing scratchcards is no exception. As a game of chance, an istant lottery can be very lucrative one day, while other days, you might spend a lot of money and win nothing at all. If you can keep your cool in the long run, you will win in the end.