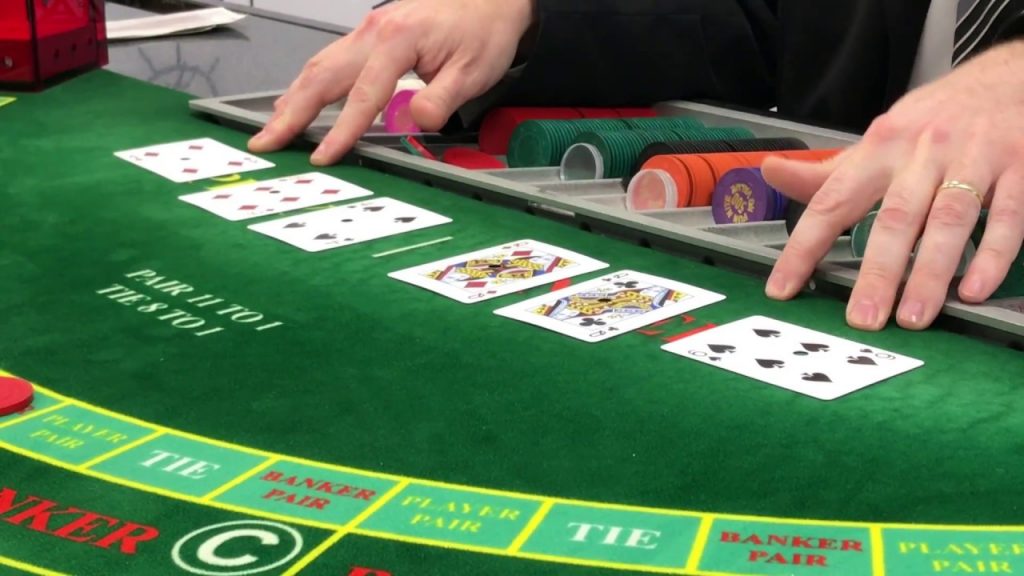 Have you recently started to play online card games and are you looking for a game with witch to start your gambling experience? Then baccarat is the best choice for you. This casino game, also called punto banco, is very popular among novice card gamblers mainly due to its simple gameplay. The purpose of the game is to score as close as possible to 9 points with 2 or 3 cards.
Good news for players that baccarat is fairly lucrative compared to other casino games like pokie slot machines or roulette. But even if the baccarat is easy-to-play and has a low house edge, you still should know a decent amount of information to be a successful baccarat gamer. Let us be your guide to baccarat. We will highlight all the intricacies of the game including issues as how to play, cards and their value, betting options, odds and strategies, and of course how to win!
History of baccarat game
Baccarat is a popular card game all over the globe, no wonder that it can be found in almost every online gambling site and land-based casino. In baccarat, you play against your own luck and not against the dealer like in blackjack. The history of baccarat dates back to the Middle Ages, when baccarat was played using a Tarot deck. In 1940s the French capital's elite became interested in the new entertainment and soon this game has become their favourite pastime but only members of the upper class could afford to play baccarat.
It is unknown who invented baccarat, but according to the most prevalent origin stroy, the Italian Felix Falguiere created baccarat by taking the Etruscan ritual of worshiping the nine gods as its basis. The legend says that the result of this ritual depended on the roll of a die, which determined the fate of young maidens. The maiden was forbidden to participate in any religious rites and holidays if she tied 7 or 6.
If the young girl had the numbers 8 or 9, she had to become a priestess. But if a number less than 6 came up, the young girl was destined to drown in the sea. Although baccarat's rules are practically the same today, the game's cruel and determinist aspects fell into oblivion.
The card combination in baccarat is defined by the value of hands, with the highest totalling 9 points. Just like any other casino card game, each card from a deck has a certain value. Cards from 2 to 9 have the point value of their faces, and tens, Jacks, Queens and Kings are worth zero, while aces count as 1. If a hand consists of cards valued at 8 points, it is also considered to be one of the winning combinations of cards.
Basic baccarat rules and strategy
To avoid any conspiracy, you must be familiar with the following baccarat rules. Before the beginning of each game round (also called baccarat coup), you should place a bet within the minimum and maximum limits of the given table. Next, the dealer draws 2 face-up cards, – each pair on the Player's and Banker's fields – and calls out the value of each hand. If either "Punto" or "Banco" has a hand worth 8 or 9 points, it wins; otherwise, the Dealer acts according to certain baccarat rules such as 'The Player's or Banker's Third Card'.
There are countless baccarat variations worldwide, including American baccarat, European baccarat, Mini baccarat, baccarat Chemin de fer and baccarat en Banque. The goal of each verion remains the same: get 9 – or close to 9 – points. The rules may differ slightly depending on which game variation you play. The question that will surely come to mind is 'How do I win at baccarat?' Since this casino game is totally based on luck, we can confidently say that there is no particular method or strategy that would allow you to beat the game.
How to win at baccarat?
In other words, you can't change the outcome of a coup, regardless of your experience or skills. However, there are baccarat strategies or rather baccarat tips that may help you manage your bankroll efficiently and increase your chances of winning in the long run. But keep in mind that the strategies do not guarantee you a 100% win.