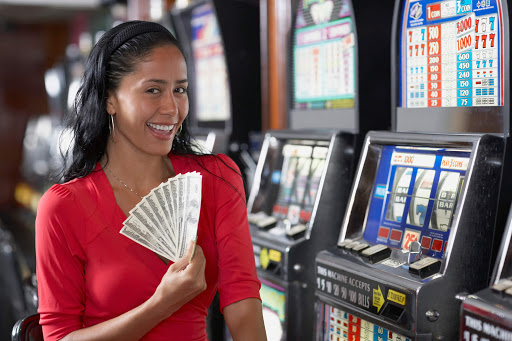 Gambling is similar to love, it can make you walk in the skies, but the next moment it pushes you to hell.  If you are obsessed with slot machines and you can't keep your hands off a pokie machine, there are some golden rules that every pokie player should learn. Hereunder you can read our suggestions for you when playing pokies at any casinos.
Max Bet Rule: It is a rule of thumb that you must always play pokies in Max Bet to get the best pay-back rates. This may be true in some land-based casinos, but online casinos does not set independent pay-out rates per denomination.
A pokie machine set to pay at 95%, it will do so in every denomination allowed. On the other hand, it is good to know that some pokies, especially 3-reel pokies, have higher pay-table prizes when playing Max Bet. If this is the case, it is worth playing Max Bet to get best returns.
Play all pay-lines: When playing pokies, you are allowed to select how many pay-lines you want to bet on. Our tip is to play all pay-lines on any pokie that has more than 3-paylines. This will help you to get winning combinations, especially aligning special icons that will trigger the bonus features.
Pick your pay-out style: First of all, identify what type of player you are and find the pokies that are ideal for you. Are you someone hunting for huge jackpots after long stressful sessions or prefer getting smaller frequent wins?
In our games' preview you can read whether the game has low, medium or high volatility. The lower volatility means that the game offers small to medium prizes frequently. High volatility means the game will often go through long-lasting dry sessions only then to release higher jackpots.
When to stop playing: It is important to manage your money and to have a fix amount to play. Set your own budget for every visit to the casino, this way you can keep on playing without paying attention to your balance all the time. If you want to play one evening with 40 USD, you can set certain rules to your play.
Every spin independent: Keep in mind that every spin is random and independent from the last, there is no connection between them. There are many rumors about how or when a pokie machine will pay. Well, you can forget them. There is no bullet-proof strategy to beat a pokie machine. You need to be at the right machine, at the right time. All you need is pure luck.
Exploit your comps: Register in the Loyalty Program of the casino and pay attention on which bonuses or pokies have the highest comp rewarding scheme.
Entertainment value: Playing pokies is all about entertainment. Modern pokies offer innovative bonus features such as Free Spins, Interactive Bonus Rounds, expanding Wilds, Scatter Icons, Multipliers or Collapsible Wilds. Find out which bonus feature you enjoy the most in a pokie machine, make a list and go and find your favourite pokie games.
And last but not least enjoy every minute of your game when playing online pokies at established online casinos like Planet 7 Oz, Playamo, King Billy or Fair Go!